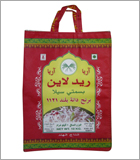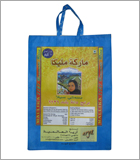 Offering a wide range of nutritious food products such as Rice, Sugar, Pulses, Maize, Barley, Millet, Bajra, etc....

About Us
Established in the year
2003
, in a short sphere of time
Arya International
has attain good reputation as a leading
exporter
in the Agriculture industry serving its clients with the goodness of highly nutritious agro products. We value our customers' demands and expectations for which we ensure high quality standards of our range of products which includes
Rice, Sugar, Pulses, Maize, Barley, Millets, Jawar, Bajra, Soya Bean, Salt,
etc.
Our organization is professionally managed and well organized from top level to the grass-root level, which gives us a competitive edge over our competitors. The strong roots anchor a tree, in the same way our company has been anchored by our honourable founder
Late Sh. Goralal Ji
, who started a venture under the name of
'GORALAL & ATMAJS'
in a small village of Punjab. And this small venture grew into a big organization named
Jindal Arya Group
, the leading exporter of high quality
Rice, Sugar, Pulses, Maize, Barley, Millets, Jawar, Bajra, Soya Bean, Salt,
etc. Our company today stands on the strong foundation of over three decades of experience and robust infrastructure, progressing towards new heights of success. We have established our export market all over the world, specially in Middle-East, Europe and African nations.

Product Range
We have earned a pioneering status in the industry and our company is in an ideal position to offer and source a wide range of agro products from across the country. The entire range of our food products cater to both domestic as well as international clients. Our agro products include:
Different varieties of Rice
Sugar
Pulses
Millet
Maize
Barley
Salt
Jawar
Soya Bean
Bajra, etc.

Quality Assurance
As a reputed company we never promote any kind of business operation/ activity which can hamper our quality standards. We are in the agriculture industry from over three decades and our worldwide clients rely on us for quality products. Thus, we make sure that all the products exported by our company have superlative quality and rich nutritional value to keep our clients satisfied. Moreover, we pay extensive attention while procuring the products from different vendors. Our procurement agents are well-versed with in-depth understanding of market trends and requirements which help them in the process of acquiring products. Once the products are procured from the vendors, our quality analysts conduct stringent quality tests to confirm the quality of our products. The products are tested on following qualities:
Purity
Nutritional value
Rich in taste
Free from bacteria
Free from harmful pesticides/ insecticides.

For the maintenance of high quality standards we use fine packaging material to protect our products from any kind of spoilage.
Vendor Base
We feel extremely proud to be associated with the most reputed manufacturers of agro products. Our enviable reputation has enabled us in building long-term relationship with renowned vendors. Our entire range of agro products are procured directly from reliable and trustworthy farmers, which ensures reliability, high quality and purity. We are dealing with the vendors holding a positive image in the market to provide optimum satisfaction to our customers. In accordance with the ardent efforts of our vendors, we have been successful in meeting bulk requirements of our clients and delivering our products within the given time-frame.
Why Us?
Trusted name in the industry
Rich industrial experience
Extensive knowledge of industry
Wide range of food products
Competitive prices
Superior quality products
Wide list of clientele
Extensive packaging
Timely delivery of consignments.